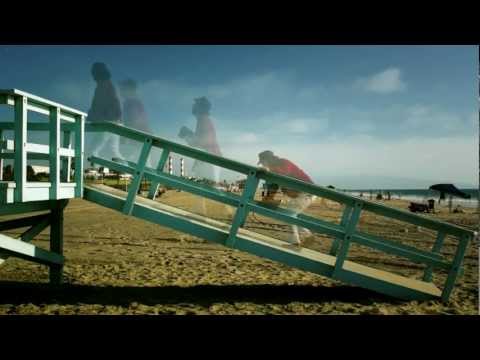 After ending his relationship with his sweetheart of six years, Nima Kazerouni of Los Angeles' burgeoning indie pop band So Many Wizards left his cozy apartment in the middle of LA to take an unusual residence at his father's back office in the heart of Los Angeles International Airport (LAX). Nima was free to make music as he pleased, but the bright light of the looming Crowne Plaza hotel along with the buzzing noises of airplanes, shuttles, and passers by were 24 hour reminders of his restlessness. The new environment ultimately allowed for the creation of appropriately named, Crown Plaza.
The project's debut, Chem Waves Volume 1 is an eight-song EP, released October 15th and available on cassette via LA tape label Vanity Projects. The album is a direct reflection of his love loss, displacement, and overall new way of living. Crown Plaza shows another side of Nima's musical personality blending electronics with his signature dream pop ethos.
Crown Plaza now offers a video for the album's opening single "Reactor," shot in Imperial Beach, adjacent to the airport and where he spent a lot of time at as a quick escape from the small back-office room and noise of LAX.
"Reactor is a monologue that explain my days waking up in such a strange place; so the images in this video compliment the song very well. My pal Charles Mallison also did a fine job capitalizing on the alienation I felt during this time through his various shooting styles and techniques. The video has an almost creeped out haunting quality that represents these days perfectly," says Kazerouni.